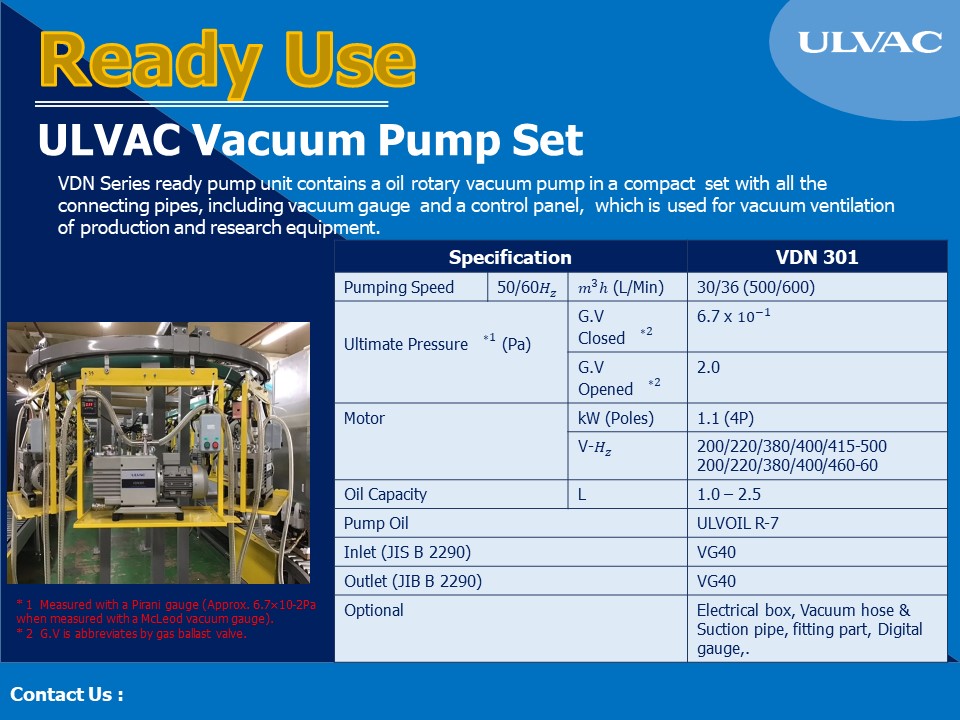 VDN Series ready pump unit contains a oil rotary vacuum pump in a compact  set with all the connecting pipes, including vacuum gauge  and a control panel,  which is used for vacuum ventilation of production and research equipment.
Dear clients/customers/consumers ULVAC manufactures and trades high quality and reliable machinery/equipment including vacuum pumps and other vacuum components including parts. For legal protection worldwide, ULVAC is registered under the International Trademark Registration No. 1088061 covering large volumes of goods and services in 11 classes of Nice Classification. Currently, ULVAC is officially protected in 14 jurisdictions […]
Welcome to WordPress. This is your first post. Edit or delete it, then start writing!