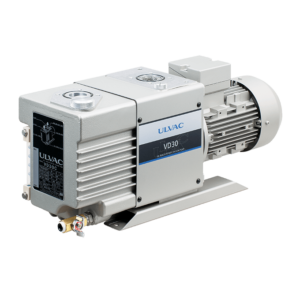 VD series is a direct-drive oil rotary pump with high efficiency (IE3) multi-voltage motor fully developed by ULVAC. This dual stage rotary vane mechanical vacuum achieves lower ultimate pressure. Design optimization realized quiet operation and so this pump is suitable for a wide range of applications.
Features
Optimized design for quite operations
Easy maintenance
Forced oil circulation system ensures stable pumping speed below atmospheric pressure
Totally enclosed fan cooled 3 phase AC motor
Applications
Evaporation, sputtering, ion plating
Analysis devices, leak test equipment
Gas substitution/supply, vacuum insulation
Vacuum drying, freeze-drying, vacuum degassing, vacuum packing, vacuum chuck, vacuum molding
Specification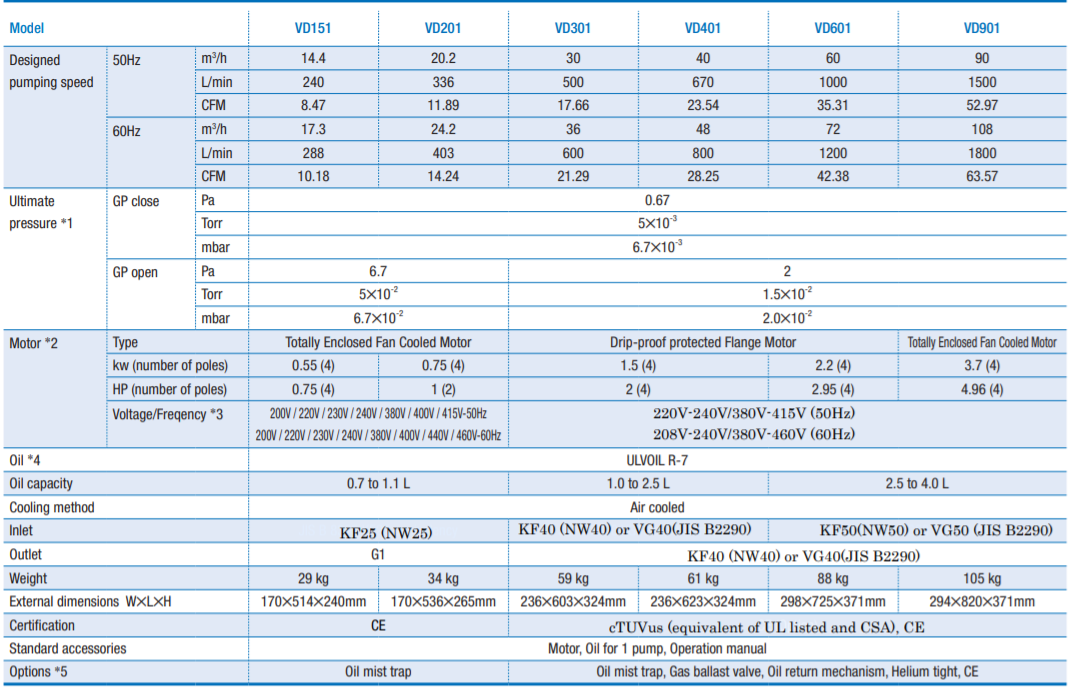 *1 Measured with a Pirani gauge. (Apprx. 6.7X10-2Pa when measured with a McLeod vacuum gauge.)
*2 The energy efficiency regulation is not applicable for this motor.
*3 Factory shipment setup is 200V class Δ delta connection. Please change it to Y connection if working voltage is 400V class.