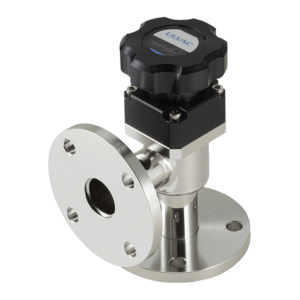 ULVAC's vacuum valves were developed based on a wealth of technology and experience in the vacuum field.
We offer a variety of products that meet a wide range of needs from atmospheric pressure to ultra-high vacuum.
Specifications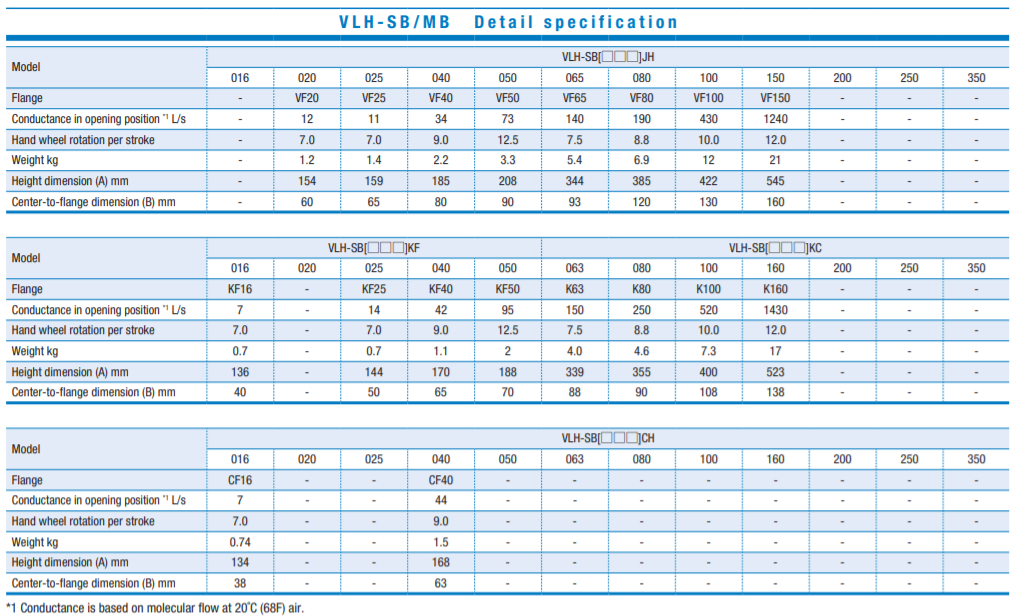 *1 Leak rate does not include permeation in O-ring. External leak during opening and closing is not regulated in the case of O-ring shaft seal feedthrough.
*2 Do not open and close during bakeout.
*3  Regarding to VLP-MB abd VLH-MB, maximum body bakeout temperature in opening position: 200?C (392F) and in closing position: 150?C (302F).
*4 See instruction manual for detail.
*5  Lifting attachment is included for VLP-SA350JH (Eyebolt M12 x 2pcs).
Catalog Download