An oil rotary pump can be used in a wide range of pressures from low to high vacuum pressure, and is less expensive, compact and easy to install. This pump is economical, easy to use and can provide a sufficient vacuum even using it as a standalone.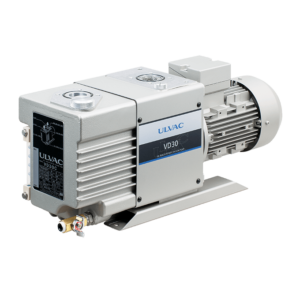 VD Series
VD series is a direct-drive oil rotary pump with high efficiency (IE3) multi-voltage motor fully developed by ULVAC. This dual stage rotary vane mechanical vacuum achieves lower ultimate pressure. Design optimization realized quiet operation and so this pump is suitable for a wide range of applications.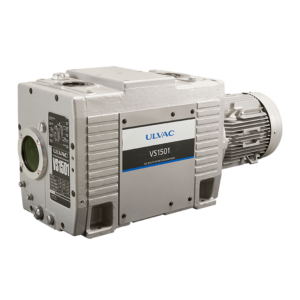 VS Series
VS series is a single-stage oil rotary vacuum pump coupled with a direct-drive motor. ULVAC's simplified design gives this lightweight pump the features of compact size along with low vibration operation. The substantial reduction in vibration of the VS series pump can help reduce the costs associated with having to perform special foundation work in facilities where vibration can be problematic.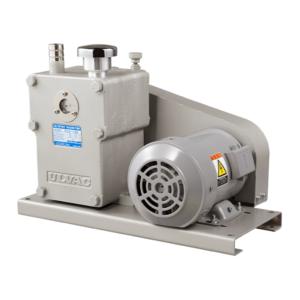 PVD Series
The PVD series are belt-driven compact rotary vacuum pumps with outstanding evacuation characteristics. They are used by a large number of ULVAC customers.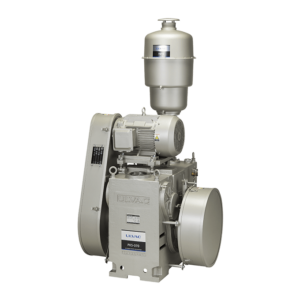 PKS Series
The PKS series models are extremely durable, large oil rotary vacuum pumps with very stable pumping characteristics. They are used in many applications, in areas ranging from the metal and automotive industries, to the chemical, pharmaceutical and food industries.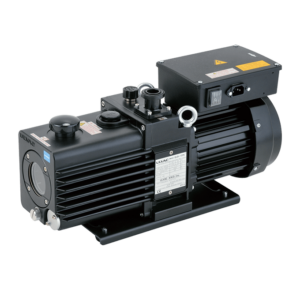 GLD Series
2-stage exhaust system / with backflow prevention / with gas ballast mechanism / with thermal protector / with switch / input terminal (without cord)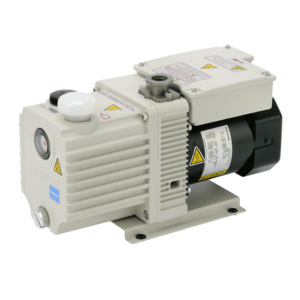 GHD Series
Two-stage / with cord, and switch/with thermal protector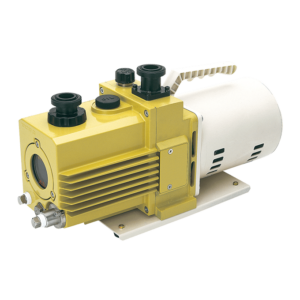 GCD Series
Chemical type / 2-stage evacuation system / with reverse flow prevention mechanism / with gas ballast mechanism / with thermal protector / with power supply cord with plug / with switch